The Works of an Inspirational Writer 
My name is Sarah Bracey White, and I've been a writer since I was 12 years old. Join me on a journey through my world. In these pages, you'll learn about my life as a
poor little Colored girl
who grew up in the Jim Crow community of Sumter, SC, in the 1960s who has since made a home — and a respected name for herself — in Westchester County, NY.
My journey has been an excursion through high mountains and low valleys. Education, life experience, and friendship have sustained me. Now, I turn to look back in search of the meaning of all that has happened. For my full resume, click here: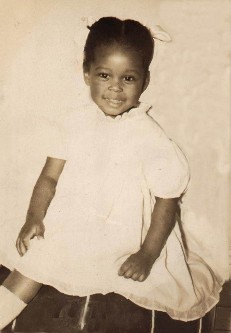 The publication of
Primary Lessons: A Memoir
by CavanKerry Press, Ltd. in 2013 was a watershed moment for me. I'm very proud of this book, and I'd like to share it with you. If you would like me to speak at an event or your book club, or you'd like a signed copy of my memoir, please contact me by phone or email.
Primary Lessons
was recently staged as "Transcendence," a dramatic musical, featuring me in the starring role!
Paperback copies and Kindle editions are available at
CavanKerry Press
and
Amazon.
You can also purchase a hard copy at The Village Bookstore in Pleasantville, NY. I'd like to express my gratitude to everyone who has purchased a book or requested that their local library purchase one. Special appreciation goes to those readers who posted reviews on Amazon or Good Reads!
Get In Touch With Me Anytime To Learn More About Me and My Writings.
Aside from being a writer of memoirs, poetry, and essays, I'm also a motivational speaker and arts consultant. I was a 2010/2011 Inaugural Fellow at the Writers Center at SUNY Purchase. Here are some of my literary works.
The Wanderlust: A South Carolina Folk Tale
This prize-winning Zora Neale Hurston inspired folk tale was published by SBW Promotions in 2015 and again in 2021. It is available in print and an audio version (MP3). To purchase copies,
contact me
for details.
Primary Lessons: A Memoir
My memoir, published by CavanKerry Press Ltd., was added to a blogger's list of "books to read for diversity."
Purchase
one now. Visit https://www.amazon.com/ to see what readers have to say about it.
Feelings Brought to Surface
This book of autobiographical poetry was published by Harlo Press, 1979.  
My Essays Have Been Anthologized In:
Children of the Dream,

Simon & Schuster Pocket Books, 1999

Dreaming in Color, Living in Black and White

, Simon Pulse, 2003

Aunties: Thirty-Five Writers Celebrate Their Other Mother,

Ballantine Books, 2004

Gardening At A Deeper Level

,

Garden House Press, 2004

Heartscapes: True Stories of Remembered Love

, Spruce Mountain Press, 2012

Places We Return To

, CavanKerry Press, 2020
Nothing on this site can be reproduced or distributed, electronically or in print, without the written consent of Sarah Bracey White. Please
get in touch
for additional details.